High School Robotics Team Contributes to Fighting COVID-19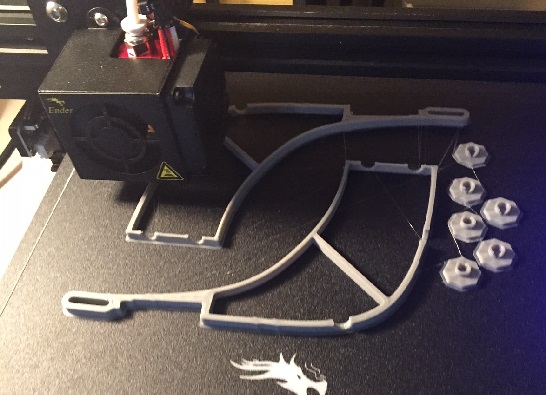 As healthcare workers are treating patients on the front lines of the coronavirus pandemic, others are doing what they can to help. Orange Chaos, the Brewer Maine High School Robotics Team sponsored by Mid-South Engineering, is doing their part to help these front-line workers by designing, producing and donating face shields and face mask retainers. Working in conjunction with the local Challenger Space Center and the Perloff Foundation, they are producing a 3D printed face shield that has been approved by St. Joseph's Hospital in Bangor, ME.

Mid-South project manager, Everett Bennett PE, coaches the Orange Chaos team and his son, Drew Bennett, is updating the design in SolidWorks as revisions are requested by the hospital or the other design team members. Keeping proper social distance and collaborating remotely, the team can produce approximately 60 shields per day using PLA 3D printing filament and clear plastic sheeting. The shields can be sterilized several times before disposal. Mid-South would like to extend a huge shout out to this group of high school students and their mentors – way to go Orange Chaos! Thank you for your contribution in getting us to the other side of this national emergency.
NewslettersApr 13th, 20200 comments