Category Archives: Newsletters

University of Maine Pulp and Paper Foundation engineering scholarship for aspiring engineers
Each year, over 100 students are awarded the UMPPF Engineering Scholarship – an amazing opportunity for any aspiring engineer, both in-state and out-of-state, that has an interest in the pulp and paper industry. Mid-South's own Walter Goodine, Director of Operations, was a recipient of this scholarship and now sits on the UMPPF committee to help advance the industry.
One of the ways UMPPF supports students is by providing full or partial tuition scholarships to aspiring chemical, civil, computer, electrical and mechanical engineering as well as electrical and mechanical engineering technology students enrolled at the University of Maine with an interest in the paper industry.
They look for motivated students with excellent grades as well as communication and leadership skills. Scholarship recipients must achieve a minimum cumulative 3.0 GPA and demonstrate a continued interest and commitment in pursuing a career in the pulp and paper industry by participating in:
● Chinn Management Seminars
● Student Organization membership
● Co-op job or internships after the sophomore year of study
Additional details are available when scholarship is awarded. Scholarships are renewed annually based on a student's ability to meet the above requirements.
If you are currently a senior in high school and interested in applying, please complete and submit the online application form and other requested documents at UMainePPF.org/scholarships no later than December 31, 2021.

Mid-South Engineering will be at Booth #638 at the Forest Products Machinery & Equipment Expo in Atlanta, GA from August 11-13, 2021. Learn more about the expo here

Mid-South will be exhibiting at the National Biomass Summit & Expo this year from July 13-15 in Des Moines, IA. See us at booth #1816 to learn about our latest projects and capabilities.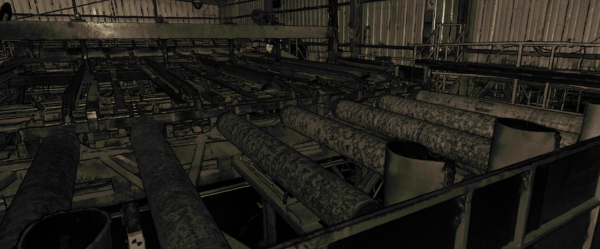 Mid-South is happy to announce that we have added reality capture scanning to our list of services and will incorporate these scans as part of our standard offering on project proposals where it is appropriate. Our new laser scanning system will augment traditional field measurements with the ultimate goal of providing more precise and complete engineering deliverables.
Laser scanning is a method of high-accuracy mapping or reality capture that uses laser beams to quickly obtain complete detail of an entire construction project or existing facility. A 3D laser scanner captures millions of data points, providing information about buildings, structures, and equipment, in seconds. In fact, a single laser can capture up to two million 3D data points per second. Laser scanning is the most accurate form of measurement currently available, delivering accuracy within 0.075 inch (2mm). Incorporating a laser scan into Mid-South's engineering design will provide more accurate and more complete site information and can reduce the cost and effort of manual measurement. In addition, the scanner data combined with new construction 3D models can help identify possible clashes, limited access areas, and potential safety issues early in the engineering process, reducing the number of change orders in the field.
Whether you want to accurately capture and document existing conditions to produce as-built drawings or you would like to consider site improvements, contact us today to schedule a 3D scan.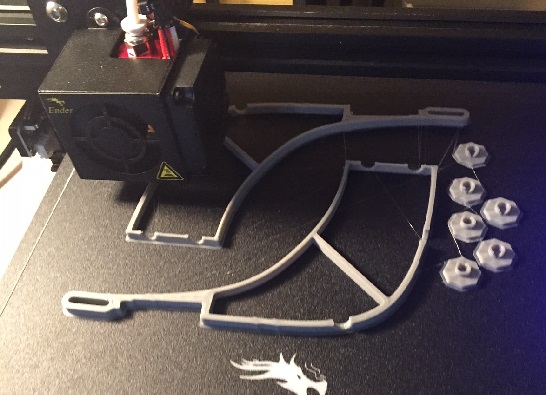 As healthcare workers are treating patients on the front lines of the coronavirus pandemic, others are doing what they can to help. Orange Chaos, the Brewer Maine High School Robotics Team sponsored by Mid-South Engineering, is doing their part to help these front-line workers by designing, producing and donating face shields and face mask retainers. Working in conjunction with the local Challenger Space Center and the Perloff Foundation, they are producing a 3D printed face shield that has been approved by St. Joseph's Hospital in Bangor, ME.

Mid-South project manager, Everett Bennett PE, coaches the Orange Chaos team and his son, Drew Bennett, is updating the design in SolidWorks as revisions are requested by the hospital or the other design team members. Keeping proper social distance and collaborating remotely, the team can produce approximately 60 shields per day using PLA 3D printing filament and clear plastic sheeting. The shields can be sterilized several times before disposal. Mid-South would like to extend a huge shout out to this group of high school students and their mentors – way to go Orange Chaos! Thank you for your contribution in getting us to the other side of this national emergency.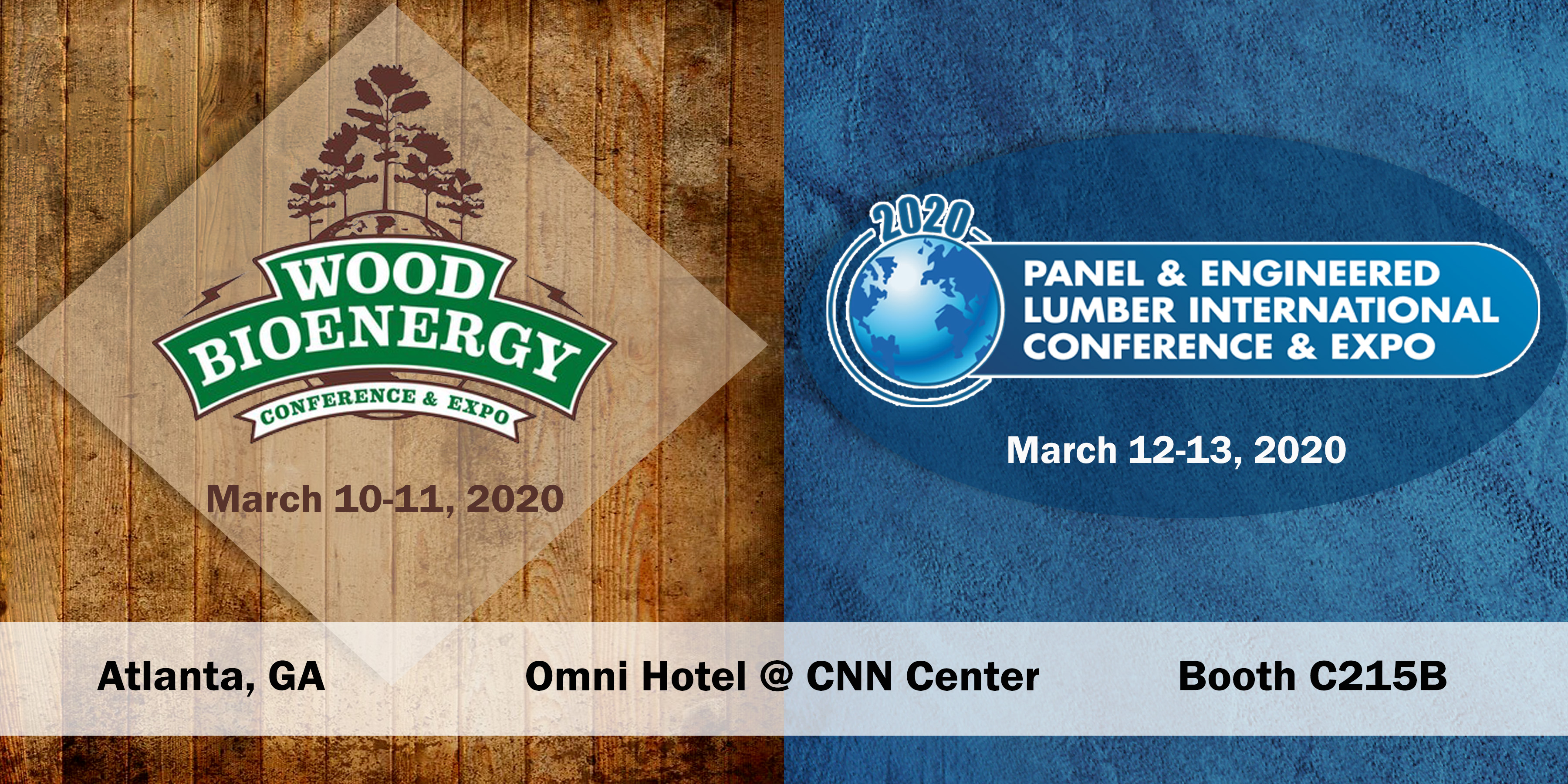 Mid-South is thrilled to announce we will be exhibiting at the Wood Bioenergy Conference & Expo from March 10-11, 2020 and the Panel & Engineered Lumber International Conference & Expo (PELICE) from March 12-13, 2020 in Atlanta, GA.
The Wood Bioenergy Conference & Expo attracts professionals from the industrial wood pellet, biomass power, biofuels and in-woods chipping sectors by combining all phases of wood energy production, beginning with wood harvesting and culminating with electricity generation.  The Panel & Engineered Lumber Conference will immediately follow the Wood Bioenergy Conference in the same convention center in Atlanta and will focus on new project development and production technologies concerning veneer, plywood, OSB, MDF, particleboard, engineered wood products, and mass timber.
In addition to our booth presence, our Vice President and Senior Project Manager, Scott Stamey, P.E. will be presenting on "Project Execution – Modern Tools and Classic Principles" during the Project Implementation Panel Discussion at both conferences.
Be sure to stop by Booth C215B during either conference to discuss how Mid-South can contribute to your next project.

Since 1973, the Millyard Operating Technical Advancement Group (MOTAG) has maintained the objective to provide a conduit for communications between the fiber industry, vendors, and consultants.  Mid-South would like to invite you to join us at the annual meeting of the Pulp and Paper Industry's largest not for profit event run by volunteers.
We'll meet you in Atlanta at MOTAG-SOUTH!

We are excited to announce that Mid-South will be exhibiting at the 13th Annual International Biomass Conference in Nashville, TN from February 3-5, 2020.  This conference & expo unites industry professionals from all sectors of the biomass industry – biobased power, thermal energy, fuels, and chemicals – and has proven to be the world's premier educational and networking junction for all things biomass.
Be sure to stop by booth #226 and see how we can collaborate on your next biomass project.
We hope to see you next week!
Tyler Avery, Structural Department Manager for Mid-South's Hot Springs office, was awarded the Arkansas Young Engineer of the Year. Applicants for the award are evaluated on collegiate, professional, societal, and humanitarian achievements.
Tyler graduated with a Civil Engineering degree from the University of Arkansas at Fayetteville and joined Mid-South in 2012.  He holds a license in numerous states and specializes in concrete and structural steel design for large industrial projects, primarily in the wood products industry.
While at Mid-South, Tyler has been involved in over 200 projects in more than a dozen states for a lengthy list of industrial clients.  His roles on projects have varied from consultant on small improvement projects to on-site construction coordinator to lead structural engineer on projects as large as $190 million.
Tyler is active in several professional organizations and has served as an officer for the local chapter of NSPE-AR.  Outside of work, Tyler enjoys outdoor activities with his wife, recently born son, and their dog.  He is also active in his church where he helps lead a class of 9th grade young men.
For many, the end of the year is a time for reflection and introspection. We contemplate the personal meaning of the holiday and Christmas season and look toward a new year, and a new decade, with hope and optimism.
Within our Mid-South family, we look back on a successful 2019 and we're grateful for a wonderful place to apply our profession and for the people with whom we have the privilege to work: our co-workers, project team members and our clients that place their trust in us daily. We're excited as we see a 2020 full of opportunity.
We wish you a Happy New Year with hope that you will have abundant blessings in the year to come.