Category Archives: Newsletters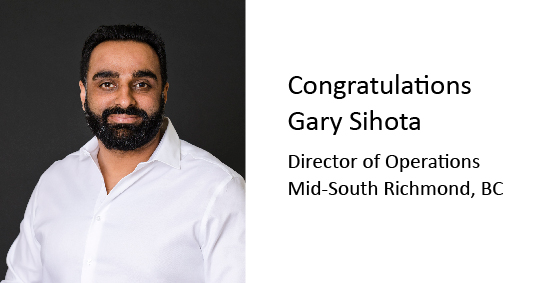 Gary Sihota will assume the role of Director of Operations at our Richmond, BC office. Gary has been with Stolberg/Mid-South for 11 years and is a licensed P.Eng with a PMP certification. His established industry connections and focus on business development will help to see continued growth in the Richmond office under his leadership.
Gary started his career as a design engineer, progressing to project manager, and now works in engineering consulting with Mid-South. His engineering experience ranges from sawmills and planermills to pellet plants and veneer plants.
Join us in congratulating Gary on his promotion to Director of Operations of our Richmond, BC office.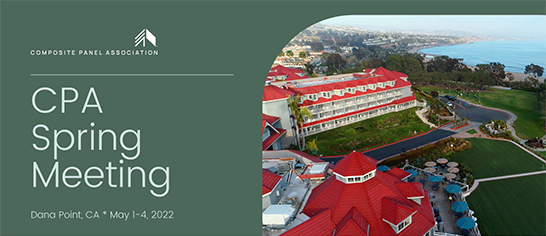 See us at the upcoming Composite Panel Association's Spring Meeting – May 1-4
Mid-South is participating in the CPA's Spring Meeting this year. The meeting will be held in Dana Point, CA at the Laguna Cliffs Marriott from May 1-4. We hope to see you there and learn more about all of your exciting current and future projects.
Stop by our display to learn how Mid-South can help take your project to the next level with our wide range of consulting engineering services. From drone imagery and 3D scanning to construction coordination and project management, our experience and expertise works for you.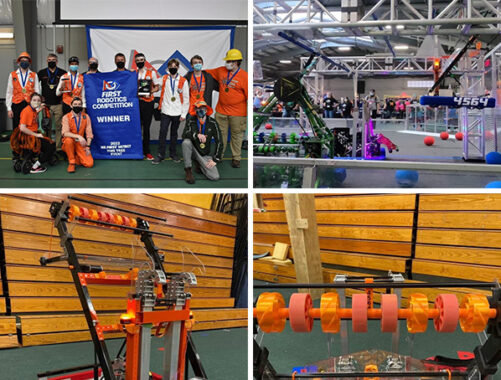 Two Mid-South employees, Everett Bennett and Alex Carroll, mentor a First Robotics Competition (FRC) team. FIRST® inspires young people to be science and technology leaders and innovators by engaging them in exciting mentor-based programs that build science, engineering, and technology skills, inspire innovation, and foster well-rounded life capabilities including self-confidence, communication, and leadership. The team from Brewer High School, Team 4564 Orange Chaos, is sponsored by Mid-South. Everett and his son Drew, a Mid-South Scholarship recipient, started the team in 2012. Everett is the Lead Mentor and a mechanical mentor. Alex started mentoring the team in mechanical and 3D CAD in 2021.
The team had a very successful weekend at the Pine Tree Qualifying event, the team's first live competition in two years due to Covid. The team qualified 9th out of the field of 26 robots after 12 qualifying matches. The team was the first pick of the third alliance captain in their effort to build a winning alliance of three robots for the playoff matches. Their alliance went on to defeated the sixth alliance, then the second ranked alliance and finally the first ranked alliance, all in double eliminations, to win the entire competition. This is the team's third qualifier win in the team's 10-year history. The win ranks the team 9th out of 185 teams in the New England District and earns the team an invite to participate in the New England District Championship in Massachusetts. The team has earned multiple judged awards for various design and competition aspects of their robots over the years.
In FRC, a new "Challenge" is revealed globally the first Saturday of each year. Teams have 7 weeks to design, construct, program and test their robot to complete the challenge. Robots compete in an alliance with two other robots against an opposing alliance of three robots on a 27′ x 54′ competition field where game pieces are manipulated by the robots into various elements on the field to score points.

Mid-South will be exhibiting at the Mass Timber Conference from April 12 – 14, and we would love to talk with you about your mass timber projects. Our design expertise extends through engineered products and the mass timber sectors, including CLT, glulam, LVL, MPP and LSL.
Stop by booth #1026 to learn how Mid-South can help take your project to the next level with our wide range of consulting engineering services. From drone imagery and 3D scanning to construction coordination and project management, our experience and expertise works for you.

Mid-South will be exhibiting at the Wood Bioenergy Conference and Expo from March 29 – 30, and immediately following that will be at the Panel and Engineered Lumber International Conference & Expo from March 31 – April 1.
Stop by booth #215 to learn how Mid-South can help take your project to the next level with our wide range of consulting engineering services. From drone imagery and 3D scanning to construction coordination and project management, our experience and expertise work for you.

University of Maine Pulp and Paper Foundation engineering scholarship for aspiring engineers
Each year, over 100 students are awarded the UMPPF Engineering Scholarship – an amazing opportunity for any aspiring engineer, both in-state and out-of-state, that has an interest in the pulp and paper industry. Mid-South's own Walter Goodine, Director of Operations, was a recipient of this scholarship and now sits on the UMPPF committee to help advance the industry.
One of the ways UMPPF supports students is by providing full or partial tuition scholarships to aspiring chemical, civil, computer, electrical and mechanical engineering as well as electrical and mechanical engineering technology students enrolled at the University of Maine with an interest in the paper industry.
They look for motivated students with excellent grades as well as communication and leadership skills. Scholarship recipients must achieve a minimum cumulative 3.0 GPA and demonstrate a continued interest and commitment in pursuing a career in the pulp and paper industry by participating in:
● Chinn Management Seminars
● Student Organization membership
● Co-op job or internships after the sophomore year of study
Additional details are available when scholarship is awarded. Scholarships are renewed annually based on a student's ability to meet the above requirements.
If you are currently a senior in high school and interested in applying, please complete and submit the online application form and other requested documents at UMainePPF.org/scholarships no later than December 31, 2021.

Mid-South Engineering will be at Booth #638 at the Forest Products Machinery & Equipment Expo in Atlanta, GA from August 11-13, 2021. Learn more about the expo here

Mid-South will be exhibiting at the National Biomass Summit & Expo this year from July 13-15 in Des Moines, IA. See us at booth #1816 to learn about our latest projects and capabilities.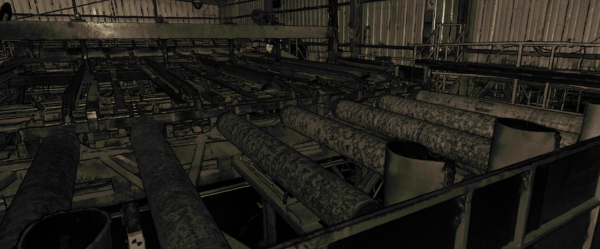 Mid-South is happy to announce that we have added reality capture scanning to our list of services and will incorporate these scans as part of our standard offering on project proposals where it is appropriate. Our new laser scanning system will augment traditional field measurements with the ultimate goal of providing more precise and complete engineering deliverables.
Laser scanning is a method of high-accuracy mapping or reality capture that uses laser beams to quickly obtain complete detail of an entire construction project or existing facility. A 3D laser scanner captures millions of data points, providing information about buildings, structures, and equipment, in seconds. In fact, a single laser can capture up to two million 3D data points per second. Laser scanning is the most accurate form of measurement currently available, delivering accuracy within 0.075 inch (2mm). Incorporating a laser scan into Mid-South's engineering design will provide more accurate and more complete site information and can reduce the cost and effort of manual measurement. In addition, the scanner data combined with new construction 3D models can help identify possible clashes, limited access areas, and potential safety issues early in the engineering process, reducing the number of change orders in the field.
Whether you want to accurately capture and document existing conditions to produce as-built drawings or you would like to consider site improvements, contact us today to schedule a 3D scan.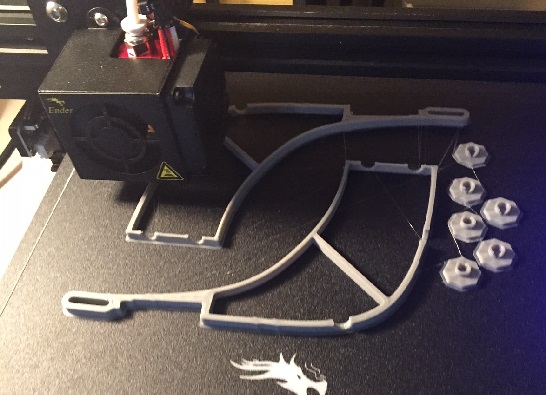 As healthcare workers are treating patients on the front lines of the coronavirus pandemic, others are doing what they can to help. Orange Chaos, the Brewer Maine High School Robotics Team sponsored by Mid-South Engineering, is doing their part to help these front-line workers by designing, producing and donating face shields and face mask retainers. Working in conjunction with the local Challenger Space Center and the Perloff Foundation, they are producing a 3D printed face shield that has been approved by St. Joseph's Hospital in Bangor, ME.

Mid-South project manager, Everett Bennett PE, coaches the Orange Chaos team and his son, Drew Bennett, is updating the design in SolidWorks as revisions are requested by the hospital or the other design team members. Keeping proper social distance and collaborating remotely, the team can produce approximately 60 shields per day using PLA 3D printing filament and clear plastic sheeting. The shields can be sterilized several times before disposal. Mid-South would like to extend a huge shout out to this group of high school students and their mentors – way to go Orange Chaos! Thank you for your contribution in getting us to the other side of this national emergency.