Category Archives: Newsletters
By: Monte Moreschi, P.E., LEED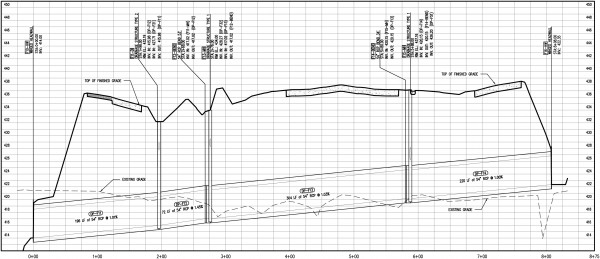 We get questioned all the time about why we spend time creating utility profile drawings. In the world of underground utilities, we feel that is like asking why did you spend time creating elevation drawings for buildings? We however understand that profile drawings might seem unnecessary to our clients.
We have heard on numerous occasions that a good set of plans showing utility locations and a typical depth for each type of utility is all we need! We agree that underground utilities can be installed this way; however, it does cost more and does not account for gravity systems.
Why would it cost more?
Continue reading this in the Barn Raiser.
Articles and Photos provided to Mid-South Engineering by Steve Brawner, Editor, Arkansas Professional Engineers Magazine, Little Rock, AR
Mid-South Engineering is proud to announce Larry Stephens and Bruce Westerman have been featured in the July 2015 issue of the Arkansas Professional Engineers Magazine. Mid-South Engineering would like to congratulate them on this recent accomplishment and acknowledgment.
Larry Stephens, P.E., former President, Vice-President, and Treasurer, now a current Chairman for Mid-South Engineering, has been selected as the ASPE Engineer of the Year. After starting Mid-South Engineering in 1969 alongside Roy Murphy, Larry's intelligence, people skills, and knowledge of the sawmill industry have assisted in the expansion into other various wood industries. Larry said it best,
I think our key is the fact that our mission statement says
that we serve the client and always work for the client's best interests."
To read more about Larry Stephens' wonderful achievement, click here.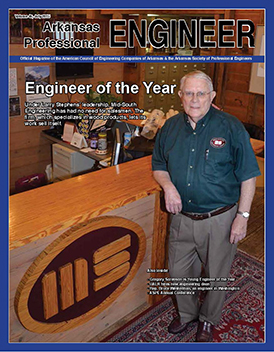 Rep. Bruce Westerman not only has become R-Arkansas' current State Representative, he has brought his engineering problem solving skills to Congress.
I still get to do problem-solving, and really that's what engineering is: problem solving. I've heard more than one engineer describe themselves as 'glorified problem solvers,' that engineering school taught you the problem-solving method and it gave you the tools to solve complex problems, and the experience that you get after you get out of school is where you really learn what engineering's about."
To read more about Rep. Bruce Westerman and his feature: "An Engineer in Washington", click here.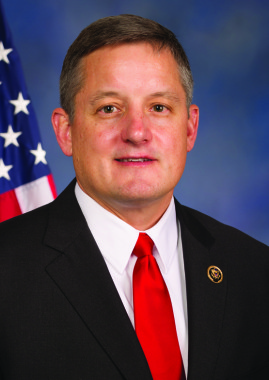 Mid-South Engineering would also like to thank Arkansas Professional Engineer Magazine for recognizing our employees and their hard work. To get more information about Larry Stephens & Rep. Bruce Westermans' articles, please visit their website: Arkansas Professional Engineers Magazine.
by Kyle Manzer, Staff Engineer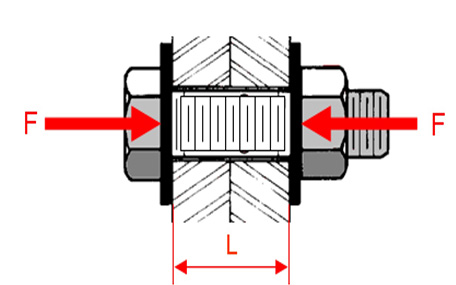 Bolts, Capscrews, and Studs are used as fasteners for many applications in mechanical devices. On our rotating machinery, we have critical fasteners for couplings and anchor bolts, etc. and also non-critical fasteners for holding side covers, etc. In these cases, the fasteners work using the same principle, by providing a clamping force to hold two or more pieces together in compression.
Continue reading this in the Barn Raiser.


The Southern Forest Products Association (SFPA) is hosting the 2015 Forest Products Machinery & Equipment Exposition conference on June 10-12, 2015 at the World Congress Center in Atlanta, Georgia. Forest Product Professionals will have exhibits of the latest machinery, equipment, technology and services on display. We will be located at Booth 311. Stop by and see us!
For complete information, visit the conference website at http://sfpaexpo.com/
We look forward to seeing you there!
We are pleased to announce two new staff members who have joined the Mid-South Engineering Team.
John Gamble joined the group on March 17, 2015, as a Structural Designer. John's role will be working on multiple structural projects with other Designers and Engineers. John comes from an architectural background with bachelor's in Architectural Technology from New York Institute of Technology. His most recent position working as an architectural/structural designer was with a local architectural/structural engineering firm.
Morgan Price joined the group on April 13, 2015, as a Project Administrator. Morgan's role will be primarily working closely with the project managers on various project tasks. Morgan comes from a program and project coordinating background. Her most recent positions were with Duke University and Coldwell Banker as well as working with a local civil engineering firm for 2 years.
Please join us in welcoming John and Morgan to Mid-South Engineering.

Join us on April 16-18, for the 2015 Northeast Biomass Heating Expo. The region's largest biomass heating conference will be held at the Cross Insurance Arena in Portland, Maine. The 7th annual event will unite a diverse audience from the biomass fuel, supply chain, developer, manufacturer, and government sectors to break barriers and ground for biomass thermal and combined heat and power (CHP) systems. We will be located at booth 34.
For complete information, visit the conference website at nebiomassheat.com
We look forward to seeing you there!
Photo by: MAGNFOTO
The conference will be held on April 20-22, 2015 at the Minneapolis Convention Center, Minneapolis, MN. This event unites industry professionals from all sectors of the world's biomass industries. We will be located at Booth 721. Stop by and see us!
For complete information, visit the conference website at http://www.biomassconference.com
We look forward to seeing you there!
by Karen Griffin, Staff Architect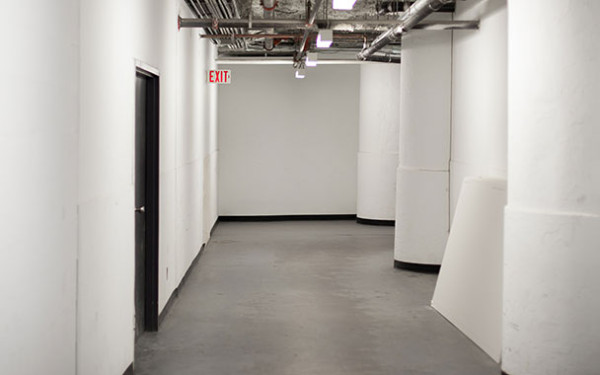 Question:
What is required for an Emergency Action Plan?
Referenced Codes:
The International Building Code (IBC), Occupational Safety & Health Administration (OSHA standards 29 CFR 1910.38), NFPA 101 Life Safety Code
The short OSHA Answer:
If there are more than 10 employees at a facility, a written Emergency Action Plan (EAP) will be required. If there are fewer than 10, the plan may be communicated orally. EVERY building or facility with an EAP saves lives. Nothing in the following list should be a surprise to any employer, but the question is, do any of these items need updating at your facility?
Elements of a good Emergency Action Plan are:
Procedure for reporting fires and emergencies
Procedure for emergency evacuation with posted maps of exit routes
Procedure for employees who stay behind to continue critical plant operations
Procedure to account for all employees after evacuation
Procedure for performing rescue duties
Listed type and coverage of building fire protection systems including alarm system
Review of plan with: new employees, all employees if plan changes, or change of duties for emergency plans
Drills held at both unexpected and expected times and under varying conditions, with sufficient frequency to familiarize occupants with the drill procedure as a matter of routine.
Did you know?
A written record of each drill shall be completed by the person responsible for conducting the drill and maintained in an approved manner (NFPA 101).
Required Emergency Plans shall be submitted, reviewed, and updated by the authority having jurisdiction (NFPA 101).
When conducting drills, emphasis shall be placed on orderly evacuation rather than on speed (NFPA 101).
In some buildings, the International Building Code requires a schematic floor plan detailing the building core, means of egress, fire protection systems, firefighting equipment, and fire department access. This plan shall be located at the fire command center, a room designated for fire department operations. Smaller buildings will locate the fire command center in a convenient location with 24 hour monitoring.
Your architect/engineer can make code compliant exit route maps with exiting paths shown, to be posted throughout your plant buildings or facilities.
Recent Posts

"In the tradition of a community coming together to raise a barn, Mid-South Engineering is committed to working with our friends and neighbors as partners, knowing we can accomplish more by working together, with the common goals of lifting each other's burdens and side-by-side framing our future for the better."

If you would like to receive the Barn Raiser Newsletter, please complete our

subscription form

.

Newsletters